LOS PASEOS AQUATIC CLUB
A summer swim team for kids ages 5-18 in San Jose, California
Dear Penguins and Parents:
Thanks to all for a great swim season! Just a few end-of-season things:
Enjoy the rest of your summer…GO PENGUINS!
This is it — the last Friday reminder email of the swim season!
CHAMPS CHECK-IN: 6:40 AM
Remember: swimmers need to check in tomorrow no later than 6:40 am at the Morgan Hill Aquatic Center (16200 Condit Road). Meet entries and volunteer assignments have been posted to the website.
Please leave plenty of time to drive to Morgan Hill, park, and locate the check-in table in our designated team area. LPAC will be in the same location as last year, in the middle of the grassy area at the warmup end of the pool (see map posted to the Champs page of the website). Gates will not open until 6:15 am, so please do not arrive before then.
If your child is ill, please call or text Coach Scott at 408-613-5126.
Parents, please check in at the volunteer table and be sure to listen for announcement and shift changes. You can pick up your Snack Bar or Mr. Pickle meal tickets when you check in.
We encourage you to purchase a program, food, and t-shirts — all proceeds help our team and the league pay for Champs!
SPAGHETTI DINNER TONIGHT FOR TEENAGERS
The Spaghetti Dinner (for all swimmers ages 13-18) is tonight at the clubhouse from 6-7 pm; the cost is $8 per swimmer. Thank you to the Blacow family for coordinating this event, and to all the parents who volunteered to bring food and help out. Don't forget to bring your cars if you want them decorated for Champs!
BANQUET ON SUNDAY
The LPAC Team Awards Banquet will be on Sunday starting at 4:30 pm. Remember to bring your own folding chairs. We look forward to getting all the penguins back together one last time to hand out trophies and celebrate another great season!
SPIRIT NIGHT THANKS
Special thanks to Judy Seps, Coach Ryan, Sergio and Heather Castro, and Carl Anderson for working together all season long to put together the great team video! If you didn't get to see it or want to keep a copy for yourself, we'll make a link available to download…stay tuned for more details.
PENGUINS WANTED!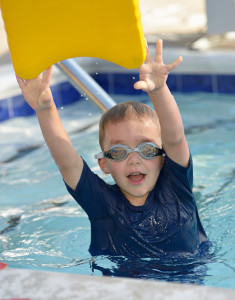 If you live in the Los Paseos neighborhood and love to swim, we would love to have you on our team!
Registration for 2018 will be held in March and April. Please click on the button for more details.
ABOUT LPAC
Los Paseos Aquatic Club (LPAC) is a non-profit organization that has served the Los Paseos community for over 40 years.
As a family-oriented summer swim team, LPAC provides children in the Los Paseos neighborhood the opportunity to participate in competitive swimming in a fun, friendly, and supportive environment. Team members range in age from 5 to 18 years old.
LPAC is a member of the Valley Cabana Swim League and swims against other cabana teams in San Jose and Los Gatos.
All donations to LPAC are tax-deductible. The team's Tax ID# is 77-0453769.