LOS PASEOS AQUATIC CLUB
A summer swim team for kids ages 5-18 in San Jose, California
---
LATEST NEWS
Dear Penguins and Parents:
Woo hoo! With a 118.1 to 112.8 victory over Almaden, our mighty penguins are now 3-0! Meet results have been posted to the Almaden page of the website.
25s TO SAVE LIVES
Thank you to everyone who participated in Friday's 25s to Save Lives fundraiser for the American Cancer Society. It was a lot of fun, and it felt amazing to see all that penguin power going for such a good cause. You can still turn in donations to the "CANCER" folder or donate online at crowdrise.com/25s-to-save-lives. Thank you for your support!
WILL YOU BE AT THE SILVER CREEK MEET?
There is no meet this weekend due to the 4th of July holiday, but the coaches and volunteer coordinators still need to know if you will be at the Silver Creek meet on July 8. So far the only families we know will be missing some or all of the meet are: Espinoza, Musoll-Buendia, and Quezada.
CHAMPS PROGRAM ADS DUE THIS WEEK
Show your penguin pride and place an ad in the VCSL Champs Program! 100% of the proceeds go directly to LPAC, so this is a great way to help support the team while giving a shout-out to your favorite penguins or promoting your business. The cost is $15 for a business card-size ad, $30 for half-page, and $50 for full-page. Use the Champs Ad Order Form to design your own ad, or just email photos and text to Kris Fuss and she can design one for you. Please submit no later than Saturday, July 1.
FUN AGE GROUP EVENTS COMING UP!
There are a couple of fun events coming up. This Friday (June 30), all swimmers in the 9-11 practice group (plus parents and siblings) are invited to go see the 11:15 am showing of "Despicable Me 3" at Tennant Station in Morgan Hill. The following week, on Monday, July 3, all swimmers in the 8 & under and 9-11 groups are invited to Golfland from 11 am – 1 pm. See the Age Group Events web page for more details. Thank you to Judy Seps and Ashley Katz for coordinating!
NO PRACTICE ON JULY 4
Please note that there will be no practices next Tuesday, July 4. Happy Independence Day! However, there will be practices at the usual times the rest of the week. We know people will be a little tired after the Raft Trip and/or fireworks, but please try to come to every practice if you can. We want to keep our undefeated streak alive!
OVERNIGHTER AND CARDBOARD BOAT RACES: JULY 8
The annual Overnighter will be on Saturday, July 8 to Sunday, July 9. This event is one of LPAC's most treasured traditions and a highlight of every swim team season. LPAC swimmers get to camp out in tents on the grass next to the Los Paseos pool and stay up late swimming, dancing, playing dodge ball, and just having fun with their friends. The Penguin Regatta Cardboard Boat Races also take place during the Overnighter, so you might want to start building those boats now!
UPCOMING EVENTS
GO PENGUINS!
A few quick reminders:
Practice times are a little different for tomorrow's 25 to Save Lives relay fundraiser for the American Cancer Society (Friday 6/23). The times do overlap by a bit, as we'll be assembling teams for one group while the previous group finishes their relays. Feel free to come early or stay late to help cheer on your fellow penguins. Be sure to keep collecting pledges so your team can help make a difference with every lap! And feel free to share the online link via social media or email.

High School: 7:45-8:30 am
12-14: 8:30-9:15 am
9-11: 9:00-9:45 am
8 & under: 9:30-10:20 am

Tomorrow morning (Friday 6/23) is your LAST chance to turn in Raft Trip forms and payment. If you're worried about the river being too fast, rest assured. The flow is controlled by a dam, and while it will be a little faster than in past years (i.e., you won't have to get out and push the boat at any point!), Sunshine Rafting has said that it is still a safe and easy ride. See the Raft Trip page of the website to download the forms.
Saturday's meet (6/24) is at Almaden Country Club, 6663 Hampton Drive in San Jose. LPAC swimmers must check in with the coaches no later than 7:30 am. The parking lot is reserved for Country Club members; please leave time to find street parking and walk to the pool. Note that there are a few different cabana clubs in this area, so be sure you are going to the right pool! And since space is limited at Almaden, we all need to share EZ-Up space. See the Almaden web page for a map and Meet Entries.
If your child is ill on Saturday morning, please call or text Coach Scott: 408-613-5126.
GO PENGUINS!
UPCOMING EVENTS

Saturday, July 1: Raft Trip (No meet)
Monday, July 3: Golfland (ages 5-11)
Saturday, July 8: LPAC @ Silver Creek
Saturday, July 8: Overnighter and Cardboard Boat Races
Saturday, July 15: Oaktree @ LPAC
Saturday, July 15: Beach Trip (High School age group only)
Thursday, July 20: Spirit Night
Friday, July 21: Spaghetti Dinner
Saturday, July 22: Champs
Sunday, July 23: Banquet
See full LPAC 2017 calendar
---
PENGUINS WANTED!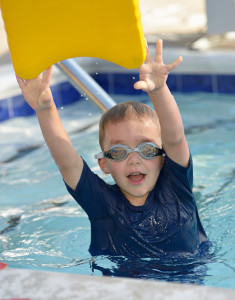 If you live in the Los Paseos neighborhood and love to swim, we would love to have you on our team!
Our roster for 2017 is already full. Click on the button below for more information about joining LPAC next year.
---
ABOUT LPAC
Los Paseos Aquatic Club (LPAC) is a non-profit organization that has served the Los Paseos community for over 40 years.
As a family-oriented summer swim team, LPAC provides children in the Los Paseos neighborhood the opportunity to participate in competitive swimming in a fun, friendly, and supportive environment. Team members range in age from 5 to 18 years old.
LPAC is a member of the Valley Cabana Swim League and swims against other cabana teams in San Jose and Los Gatos.
All donations to LPAC are tax-deductible. The team's Tax ID# is 77-0453769.