LOS PASEOS AQUATIC CLUB
A summer swim team for kids ages 5-18 in San Jose, California
---
LATEST NEWS
Just a few quick notes as 2016 comes to a close…
Due to repairs being made at the Rancho Santa Teresa Pool, the South Valley Stingrays will be holding swim practices at the Los Paseos Pool starting January 3. This is a great opportunity to give year-round swimming a try while the practices are being held in our very own pool! And as an extra incentive, they will waive registration fees for any LPAC swimmers. For more information, go to southvalleystingrays.com or send email to info@swimlpac.org.
The Los Paseos Association is hosting a Polar Plunge tomorrow morning (Sunday, January 1) at 10:00 am.  All LPAC families are welcome!  They will be serving cocoa and doughnuts afterwards.
For those of you who are already thinking about summer vacation plans, please note the following dates: Time Trials on June 3, Bye (and Raft Trip) on July 1, and Champs on July 22.
We'll have more information about registration and the 2017 season coming in another month or two…wishing you all a very happy new year!
Just a few last-minute reminders before tomorrow:
CHAMPS CHECK-IN: 7:00 AM
Remember: swimmers need to check in tomorrow no later than 7:00 am at the Morgan Hill Aquatic Center.
Please leave plenty of time to drive to Morgan Hill, find parking, and locate the check-in table in our designated team area. LPAC will be in the same location as last year, in the middle of the grassy area (see map posted to the Champs page of the website). Gates will not open until 6:15 am, so please do not arrive before then.
If your child is ill, please call or text Coach Scott at 408-613-5126.
Parents, please check in at the volunteer table and be sure to listen for announcement and shift changes. You can pick up your Snack Bar or Panera meal tickets when you check in.
We encourage you to purchase a program, food, and t-shirts — all proceeds help our team and the league pay for Champs!
BANQUET ON SUNDAY
The LPAC Team Awards Banquet will be on Sunday starting at 4:30 pm. Remember to bring your own folding chairs. We look forward to getting all the penguins back together one last time to hand out trophies and celebrate another great season!
DVDs
Melinda Doutt will have DVDs of the awesome team slideshow/video. If you haven't already done so, you can purchase one for $20.
GO PENGUINS!!
PENGUINS WANTED!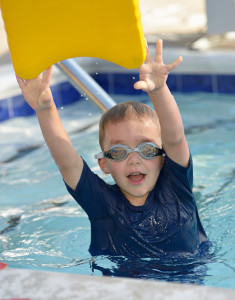 If you live in the Los Paseos neighborhood and love to swim, we would love to have you on our team! Click on the button below for more information about joining LPAC.
---
UPCOMING EVENTS
See full LPAC 2016 calendar