LOS PASEOS AQUATIC CLUB
A summer swim team for kids ages 5-18 in San Jose, California
---
LATEST NEWS
Just a few last-minute reminders before tomorrow:
CHAMPS CHECK-IN: 7:00 AM
Remember: swimmers need to check in tomorrow no later than 7:00 am at the Morgan Hill Aquatic Center.
Please leave plenty of time to drive to Morgan Hill, find parking, and locate the check-in table in our designated team area. LPAC will be in the same location as last year, in the middle of the grassy area (see map posted to the Champs page of the website). Gates will not open until 6:15 am, so please do not arrive before then.
If your child is ill, please call or text Coach Scott at 408-613-5126.
Parents, please check in at the volunteer table and be sure to listen for announcement and shift changes. You can pick up your Snack Bar or Panera meal tickets when you check in.
We encourage you to purchase a program, food, and t-shirts — all proceeds help our team and the league pay for Champs!
BANQUET ON SUNDAY
The LPAC Team Awards Banquet will be on Sunday starting at 4:30 pm. Remember to bring your own folding chairs. We look forward to getting all the penguins back together one last time to hand out trophies and celebrate another great season!
DVDs
Melinda Doutt will have DVDs of the awesome team slideshow/video. If you haven't already done so, you can purchase one for $20.
GO PENGUINS!!
Dear Penguins and Parents:
Only one week left!! This swim season has just flown by. Please read through this entire email, as there is a lot of information here about Champs, the Banquet, and all the fun events going on during Spirit Week.
PENGUINS TAKE A BITE OUT OF THE SHARKS
We closed out the dual meet season with a convincing victory over the Silver Creek Sharks, winning both in place points and improvement points for an overall score of LPAC 104.3 to Silver Creek 85.6. Now let's continue that momentum into Champs this weekend!
RECORD-BREAKING BOYS
Special congratulations to Everett Leung-Thomas, Daniel Cendejas, Braedon Hoge, and Christian Wise for breaking the 13-14 Boys 200 Freestyle Relay record with a time of 1:47.60. The previous record from 2012 was held by David Olson, Nikolas Mamola, Ben Jackson, and Nico Fasan. Way to go boys!
THIS WEEK AT PRACTICE
Although swimmers will be tapering and resting up for Champs this week, it's still very important to come to practice very day to keep refining those small improvements that can add up to big points at the meet. Please note that there will be no dryland exercises the rest of this week. Night practices will be Monday through Wednesday at the usual time; there is no night practice on Thursday because of Spirit Night.
Remember to dress up for our theme days:
Manic Monday: Dress backwards, inside-out, or all mixed-up
Dress Like a Coach Tuesday: Dress up like an LPAC coach!
Woyalty Wednesday: Dress like a prince or princess
Thuperhero Thursday: Dress like your favorite superhero
Black and White Penguin Formal Friday: Wear black and white and show your penguin spirit!
PENGUIN POOL PARTY ON MONDAY
Swimmers of all ages are invited to the Penguin Pool Party today (Monday) at 4:00 pm to enjoy root beer floats and make tie-dye shirts for Champs. Please bring a white or light-colored shirt to tie-dye. The cost is $2 for Association members and $3 for non-members. Parents of kids 12 and under are asked to please stay and help out; this is not a drop-off event.
SPIRIT NIGHT ON THURSDAY
Parents and swimmers are invited to attend Spirit Night on Thursday (7/21) from 7:00 to 9:00 pm. Swimmers will get together to eat pizza, decorate posters to hang up at Champs, and elect swimmer reps for next year. Meanwhile, parents have a meeting to discuss Champs and elect next year's Board members. Then we'll all get together in the clubhouse for Swim-a-Thon awards and a slideshow/video that celebrates the season and energizes the team to do their best at Champs. There is no cost for this event. Look forward to seeing you all there!
PURCHASE A DVD FOR $20
If you're interesting in getting a DVD copy of the team slideshow/video, please bring $20 to Mark or Melinda Doutt at Spirit Night on Thursday. It's a great way to remember all the fun we had this season!
SPAGHETTI DINNER FOR TEENAGERS ON FRIDAY
All teenage swimmers (ages 13-18) are invited to the clubhouse on Friday (7/22) from 6:00 to 7:00 to  "carbo-load" before Champs at the annual Spaghetti Dinner. We'll also decorate cars to show our penguin pride. The cost is $7 per swimmer; please pay at the door. We do need some parents to help serve and clean up as well; please email Dave Blacow if you're available to help out.
BANQUET FORMS DUE TODAY!
If you haven't already done so, please turn in your meal order form NOW for Sunday's Awards Banquet. Swimmers eat for free, but we still need you to fill out a form so we know how much food we'll need. See the Banquet page of the website for more information. The Banquet will be on Sunday, July 24 from 4:30 to 8:00 pm.
CHAMPS ON SATURDAY
The VCSL Championship Meet ("Champs") will be held this Saturday (7/23) at the Morgan Hill Aquatic Center. This is a huge meet, with swimmers from all six teams competing to determine the overall league champion. LPAC swimmers will need to check in no later than 7:00 am. The meet starts at 8:30 am and usually lasts until around 4:00 pm. Entries have already been submitted to the league and will be posted to the website later this week.
Champs volunteer assignments have been posted to the Champs page of the website. Please check to see what shift(s) your family has been assigned. Please note that families with more than one swimmer may be assigned to multiple shifts. If you have any questions, please send email to volunteers@swimlpac.org. Even if you don't see your name listed here, please check in with the volunteer coordinators on Saturday morning, as you may still be needed to help fill in.
There is also a map posted to the Champs page showing our assigned team area (which is the same as last year) as well as posts for marshals. If you are assigned to a marshal shift, please be sure to check the map so you know where to go.
We'll have even more information about Champs at Spirit Night on Thursday during the parent meeting.
A NOTE OF THANKS
As many of you already know, LPAC parent Wendy Marley was recently diagnosed with lung cancer and has been undergoing radiation and chemotherapy over the last few months. She wanted to pass on this message to the team:
To the wonderful 15-18 year old swimmers, their parents and coaches,
We'd like to thank you all for coming to the Relay for Life and your tremendous show of support. The LPAC family and Los Paseos community have been nothing short of truly amazing for our family through this journey.  Thank you!
Fondly,
Wendy Marley & family
UPCOMING EVENTS
PENGUINS WANTED!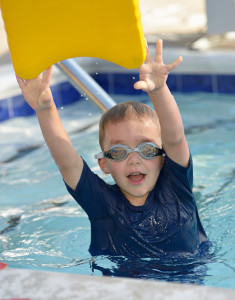 If you live in the Los Paseos neighborhood and love to swim, we would love to have you on our team! Click on the button below for more information about joining LPAC.
---
UPCOMING EVENTS
See full LPAC 2016 calendar