LOS PASEOS AQUATIC CLUB
A summer swim team for kids ages 5-18 in San Jose, California
---
LATEST NEWS
Dear Penguins and Parents:
Yes, it's almost that time of year again!
LPAC Registration Forms are attached and are also posted to the team website. Please complete forms and turn in with payment by Saturday, April 1. Registration fees are the same as last year.
Please note there is a new page at the end. If you'd like to pay now for some of the fun team activities (like the Raft Trip, Overnighter, etc.), you can use this form and just write one check for the total amount due.
If your child is not planning to return to LPAC this summer, please reply to this email.
If you have a new sibling who will be trying out for the team this year, please include them in your registration forms.
If you have any neighborhood friends who are interested in joining LPAC, please tell them to send email to info@swimlpac.org and plan to come to Walk-In Registration on Saturday, April 22.
The team calendar has been updated on the website: www.swimlpac.org. Practices start May 1.
We're looking forward to seeing you all very soon!
Just a few quick notes as 2016 comes to a close…
Due to repairs being made at the Rancho Santa Teresa Pool, the South Valley Stingrays will be holding swim practices at the Los Paseos Pool starting January 3. This is a great opportunity to give year-round swimming a try while the practices are being held in our very own pool! And as an extra incentive, they will waive registration fees for any LPAC swimmers. For more information, go to southvalleystingrays.com or send email to info@swimlpac.org.
The Los Paseos Association is hosting a Polar Plunge tomorrow morning (Sunday, January 1) at 10:00 am.  All LPAC families are welcome!  They will be serving cocoa and doughnuts afterwards.
For those of you who are already thinking about summer vacation plans, please note the following dates: Time Trials on June 3, Bye (and Raft Trip) on July 1, and Champs on July 22.
We'll have more information about registration and the 2017 season coming in another month or two…wishing you all a very happy new year!
PENGUINS WANTED!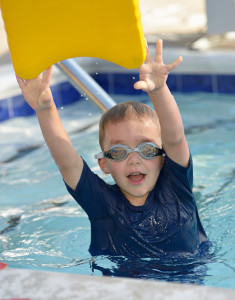 If you live in the Los Paseos neighborhood and love to swim, we would love to have you on our team! Click on the button below for more information about joining LPAC.
---
UPCOMING EVENTS
Friday, April 1: Registration forms for returning members due
Saturday, April 22: Walk-In Registration for new families
Thursday, April 27: New parent orientation meeting (7:30 pm)
See full LPAC 2017 calendar