LOS PASEOS AQUATIC CLUB
A summer swim team for kids ages 5-18 in San Jose, California
---
LATEST NEWS
Hope everyone had a great time at Penguin Madness! Thank you to all the Board members and other parents who helped make it a fun time for all, including the hardy souls who stayed up late with the high school gamers.
WILL YOU BE AT TIME TRIALS ON JUNE 3?
The first meet of the season is Time Trials on Saturday, June 3. Every swimmer is expected to participate if possible. If your child is not able to swim that day, please send email to both coaches@swimlpac.org and volunteers@swimlpac.org as soon as possible (if you haven't already done so).
Hopefully you've already signed up for a volunteer shift (or two!) at Time Trials as well. If not, there are still a few slots available on the SignUpGenius page.
Anyone who does not swim all their events at Time Trials will need to come to Time Trials Makeup Day on Monday, June 5. We need all parents to stay and help time. Please note that there will be no regular practices on that day.
MEMORIAL DAY SWIM CLINIC: MAY 29
There are no regular team practices on Memorial Day (Monday, May 29), but swimmers are invited to attend an optional Swim Clinic that morning from 9:00am to 10:30am. The coaches will be working with small groups of kids on diving from the blocks, backstroke starts, pulldowns, and all types of turns. Swimmers who want to work on any of these skills are welcome to attend. Swimmers do not need to stay the whole time; they are welcome to drop in at any time and leave whenever they'd like.
PRACTICE TIMES CHANGE: MAY 30
After Memorial Day, the pool is open to its members until 6:00 pm. This means that we have to compress our swim practices for two weeks until school is out (May 30 through June 9). Please note the different times and age groups:
9 & under: 6:00–7:00 pm
10-13: 7:00–8:00 pm
14-18: 8:00–9:00 pm
PICTURE DAY: MAY 31
Team Picture Day is on Wednesday, May 31. Individual photos start at 4:00 pm for swimmers who are also Association members. The team photo will be taken at 5:30 pm; all swimmers should be at the pool ready to line up at 5:15 pm. The remaining individual photos will be taken after the team photo is done. Please note that the pool is open to members until 6:00 pm on this day, so please stay off the pool deck except while your photo is being taken.
Swimmers should wear their LPAC team suits or plain black suits. Your registration fees include one individual photo, one team photo, and a photo button. Please bring your checkbook if you'd like to order any extras, like buddy photos or additional prints. See the Photo Order Form for all the fun options.
We could use a few additional parent helpers to corral all the penguins for the team picture; please stay to help out if you're able!
We will have regular team practices on this day.
UPCOMING EVENTS
GO PENGUINS!
Dear Penguins and Parents:
Hope you all had a nice Mother's Day weekend! Here's a peek at what's coming up in Week 3:
PENGUIN MADNESS THIS FRIDAY
Penguin Madness will be this Friday, May 19, from 6:00 to 8:00pm. There will be no swim practice on this day.
Preliminary team rosters will be posted to the Penguin Madness page of the website later this week and will also be posted at the pool. Swimmers are encouraged (but not required) to wear the color of their designated penguin team. Note that these are all dryland games, so wear comfortable clothes and shoes so you can run, jump, crawl, etc.
Thank you to everyone who has already signed up. If you haven't yet, it's not too late! Send an email today to info@swimlpac.org and include your child's name and age. There is no cost for this event.
Parents and siblings are encouraged to come and cheer for their favorite penguins; this is a family event that is fun for all. This year we will even have games that parents can join in! We recommend that you bring warm layers, plus snacks, water, and folding chairs or blankets to sit on.
GAME NIGHT FOR HIGH SCHOOLERS
Swimmers in the high school practice group are invited to stay for Game Night at the clubhouse immediately following Penguin Madness. Please bring snacks or drinks to share!
We do need at least one or two additional parent volunteers from the high school age group to help chaperone. Please respond to this email if you're available to help.
A NOTE FROM THE COACHES
Please remember that swimmers need to be on the deck and ready to swim at least 5 minutes before their official practice time begins, so we can start each practice on time.
During practices this week, the coaches will be evaluating each swimmer in all four strokes to determine what specific areas to focus on this season.
VOLUNTEER SIGNUPS ONLINE
This year we are doing online sign-ups for volunteers. You should have already received an email with information about how to sign up. If you did not receive that, please send email to volunteers@swimlpac.org and let our Volunteer Coordinators know the best email to use for contacting you.
There are some "trained" positions that will not appear on the sign up and have already been filled. If you have been contacted about these trained positions, you do not need to sign up online. Also, if you came to the parent meeting and already signed up for Time Trials there, you do not need to sign up again for this first meet.
Sign-ups will be available at 9:00 am on the Monday morning preceding each meet. Spots will be filled on a first-come, first-served basis.
Here is the link to sign up: http://www.signupgenius.com/go/5080e49aea92babf49-lpac
Remember, at Time Trials (on June 3) we need extra helpers, because our team has to fill all the volunteer positions. All families must sign up for at least one shift. If you have two or more children, you may be asked to work a second shift. Families with 3+ children are required to sign up for two shifts. If you have special needs, please contact the Volunteer Coordinators.
STROKE AND TURN CLINIC
One very specialized volunteer position is Stroke and Turn Judge. If you are interested in learning how to do this important job, please come to the Stroke and Turn Clinic at the clubhouse on Saturday, May 20 from 9:00 am – 11:30 am. If you have questions, please contact Nancy Keslin at 408-838-5604 or nkeslin@yahoo.com.
LOST AND FOUND
A pair of children's eyeglasses was found outside the pool last Friday evening. Please let the coaches know if you think these might belong to your child.
UPCOMING EVENTS
UPCOMING EVENTS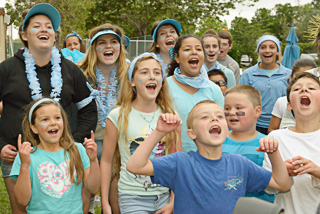 See full LPAC 2017 calendar
---
PENGUINS WANTED!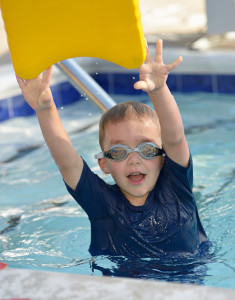 If you live in the Los Paseos neighborhood and love to swim, we would love to have you on our team!
Our roster for 2017 is already full. Click on the button below for more information about joining LPAC next year.
---
ABOUT LPAC
Los Paseos Aquatic Club (LPAC) is a non-profit organization that has served the Los Paseos community for over 40 years.
As a family-oriented summer swim team, LPAC provides children in the Los Paseos neighborhood the opportunity to participate in competitive swimming in a fun, friendly, and supportive environment. Team members range in age from 5 to 18 years old. LPAC is a member of the Valley Cabana Swim League and swims against other cabana teams in San Jose and Los Gatos.
All donations are tax-deductible. LPAC's Tax ID# is 77-0453769.