JOINING LPAC
We're glad you're interested in joining Los Paseos Aquatic Club (LPAC)! Please review the information below and plan to attend Walk-In Registration to sign up for the team.
Details about 2018 Walk-In Registration will be posted to the website in March.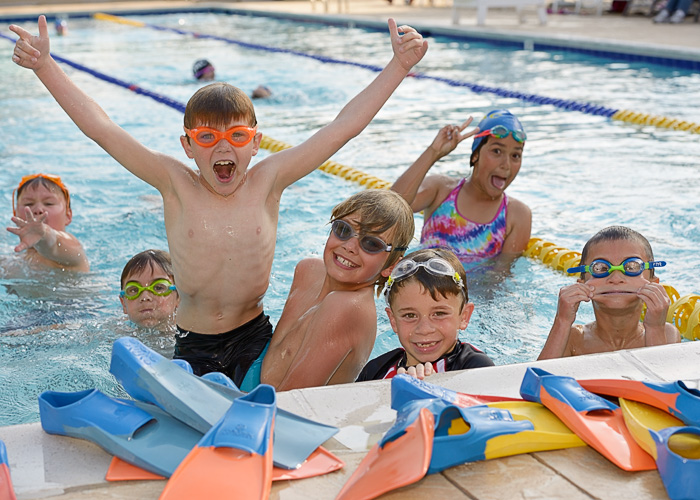 Information for Prospective Members
Los Paseos Aquatic Club (LPAC) is a family-oriented summer swim team. We provide children in the Los Paseos community the opportunity to participate in competitive swimming in a fun, friendly, and supportive environment. Team members range in age from 5 to 18 years old.
REGISTRATION
The LPAC swim team is limited to 150 swimmers, and we typically have only a few openings each year. Highest registration priority is given to members of the Los Paseos Association, then to those families who live within the LPA boundaries (south of Bernal/west of 101/east of golf course). Families who are not part of the Los Paseos neighborhood but live within a 5-mile radius of the pool are also eligible to join the team if there are openings.
All new families must sign up at Walk-In Registration, which is generally held in April. Applications will be processed on a first-come, first-served basis. You might want to arrive early to improve your chances of getting on the team. For more information, see Registration.
SWIMMER REQUIREMENTS
All applicants for the swim team must be "water safe," must be able to swim a complete length of the pool, and must feel comfortable in the deep end of the pool. Some knowledge of the basic competitive strokes (freestyle, backstroke, breaststroke, and butterfly) is desired but not required. Applicants must be able to listen, follow instructions, and behave appropriately in a group setting.
NEW SWIMMER TRYOUTS
The first week of practice is a "tryout" period. We understand that it is sometimes difficult for kids who haven't gotten in a swimming pool since the previous summer! All new swimmers are expected to attend a special tryout/practice session from 5:00 to 5:30 every day the first week of practices. The coaches will work closely with the new swimmers and evaluate their skills. If, in the coaches' opinions, a swimmer does not meet the above criteria by the end of the first week, he/she will not continue with the team this swim season, and application fees (less $15 for insurance) will be refunded. If you are a member of the Los Paseos Association and your child does not make the team this year, you will be at the top of the wait list for next season.
PRACTICES
Regular swim team practices will be held at the Los Paseos Pool, Monday through Friday. Afternoon/evening practices generally begin the first week of May. Once kids are out of school, practices move to early mornings. Swimmers are encouraged to attend practice every day if possible. A minimum attendance of three days a week is mandatory. See Practices for age group practice dates and times.
SWIM MEETS
Swim meets are held every Saturday from late May (Time Trials) through July (Champs), with a bye week on Fourth of July weekend. Meets generally run from 6:45 am to approximately 2:00 pm at the Los Paseos facility for home meets, and at various other San Jose clubs for away meets. All families are expected to volunteer during every swim meet. See General Information About Swim Meets or specific meet pages for more details.
OTHER SWIM TEAM ACTIVITIES
We also plan several team and family fun events, including team-building games at "Penguin Madness," a team overnighter at the pool, and a river rafting trip over the Fourth of July weekend. We finish up our season at the end of July with League Championships and a team banquet. Click on the "Events" tab of the main menu to see more about these fun activities.
COACHING
Coaching is provided by Red Cross certified instructors. The coaches have two main goals. The first goal is to help each team member improve their level of proficiency with the basic competitive swim strokes. The second goal is to have fun while learning the importance of being part of a team.
CONTACT INFORMATION
For additional information about registering for LPAC, please send e-mail to info@swimlpac.org or call Julie Jackson at (408) 227-9522.