CHAMPS
VCSL Championship Meet | July 22, 2017
"Champs" is the final swim meet of the season, with all six teams in the Valley Cabana Swim League (over 800 swimmers!) competing against each other to determine the overall champion for the season.
Champs is an exciting opportunity for swimmers to represent their team and swim their fastest in a big competition pool. But it's also a very long day in the hot summer sun, so please be prepared. Parents are required to work at least one volunteer shift at Champs.
More specific details about Champs will be covered during the parent meeting at Spirit Night.
2017 Champs Scores
Oaktree: 1810
Los Paseos: 1778
Silver Creek: 1622
Montevideo: 1577
Belwood: 1555
Almaden: 1487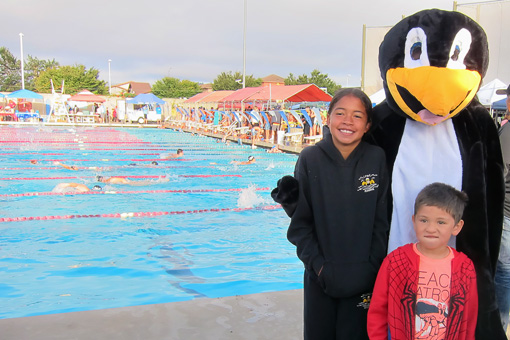 Details
Date: Saturday, July 22, 2017
Time: LPAC swimmers must check in by 6:40 am
The meet starts at 8:30 am and typically lasts all day (until about 4:30 pm).
Please click on the button below to let the coaches know if you will have to miss any part of the meet.
No BBQs or RVs are allowed
Please do not arrive before 6:15 am

No alcohol is permitted on the premises

Be sure to purchase a program; it helps you keep track of your swimmer's events, and all proceeds help LPAC and the league pay for Champs
Proceeds from snack bar meals and t-shirt sales also help to support the league!
Location
Morgan Hill Aquatic Center
16200 Condit Road
Morgan Hill, CA  95037
See Champs Map for team locations
Links
Note: These links will be active once .pdfs are available.