PRACTICES
LPAC practices typically begin the first week of May and last through July. Practices are grouped by age range, although occasionally the coaches may ask swimmers to attend a different practice group. All swimmers should wear a comfortable swim suit and bring goggles, a swim cap, and towel to practice.
New Swimmer Tryouts
Monday, May 1 – Friday, May 5
5:00–5:30 pm
All new swimmers trying out for the team are expected to attend every day. The coaches will inform swimmers when they have officially made the team and should start attending regular age-group practices.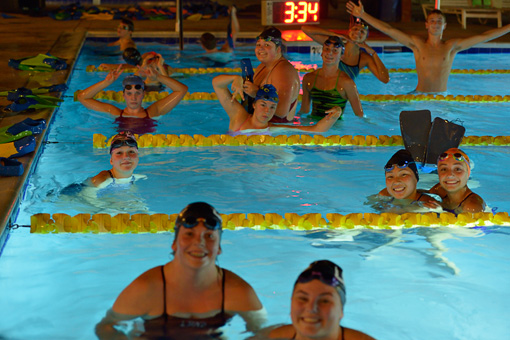 Regular Team Practice Times
MAY 1 – 26
8 & under: 5:30–6:15 pm
9-11: 6:15–7:00 pm
12-14: 7:00–8:00 pm
High School: 8:00–9:00 pm
Please arrive on time and ready to swim!
MAY 30 – JUNE 9
9 & under: 6:00–7:00 pm
10-13: 7:00–8:00 pm
14-18: 8:00–9:00 pm
Practice times in this time period are compressed because the pool is open to members until 6:00 pm.
JUNE 12 – JULY 21
High School: 6:45–7:45/8:15 am*
12-14: 7:45–8:45/9:15 am*
9-11: 8:45–9:30 am
8 & under: 9:30–10:15 am
Swimmers who are unable to attend morning practice because of summer school or work commitments may attend night practices, Monday through Thursday from 8:00-9:00 pm. Swimmers must have coaches' prior permission to attend night practices.
*Swimmers ages 12 and up have 30 minutes of dryland exercises immediately following their regular practice times on Monday, Wednesday, and Thursday mornings. Please bring running shoes on those days.