PENGUIN MADNESS
Most of the year, we're all one big happy penguin family. But at Penguin Madness, swimmers from all age groups are grouped into different penguin teams that compete in fun non-swimming events like tug-of-war and musical chairs to see who has the most penguin power.
Details
Date: Friday, May 19, 2017
Time: 6:00 – 8:00 pm
Cost: None
RSVP: Click on the button below to send email to info@swimlpac.org no later than Monday (5/15) if your child plans to participate. Please include swimmers' names and ages when you sign up.
Special Notes
Swimmers are encouraged to wear the color of their designated penguin team. Team rosters will be posted at the pool by Wednesday or Thursday.
This is a family event. Parents and siblings are invited to come and cheer on their favorite penguins.
Bring your own folding chairs or blankets to sit on.
The coaches will referee the events.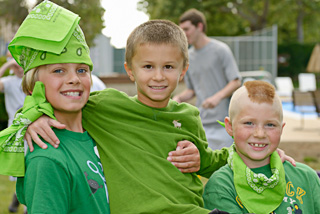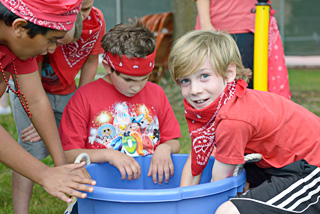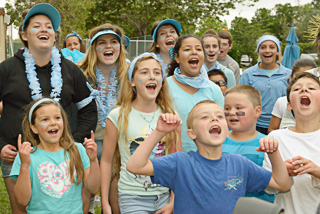 2017 Penguin Madness Teams
All participants are encouraged (but not required) to dress in the team colors shown below. But don't worry if you don't have anything in that color; we'll provide bandannas for everyone on the team.
Want to participate but don't see your name below? RSVP by sending email to info@swimlpac.org so you don't miss out on the madness! We'll keep updating these lists as more responses come in.
KING
Red
Ashley Blacow
Dillon Blacow
Oskar Brady
Tanner Buchanan
Cailyn Fang
Ethan Fang
Cressida Hansen
Daitarih Hansen
Benjamin Hoge
Luuk Janssen
Derek Jordan
Ana Julian
Vander Katz
Matthew Primeau
Alexandra Rosselli
Isabella Rosselli
Siena Seps
Sofia Seps
Viola Sunderman
Lizzie Webb
Lia Zhang
EMPEROR
Black
Zurie Adam
Nina Aliamus
Aria Anderson
Luke Anderson
Michelle Bakin
Evynn Brady
Breena Brecheen
Trevor Buchanan
Emily Burke
Brandon Cendejas
Greyson Fang
Jake Fuss
Alexis Galindo
Sophia Hodges
Rachel Hoge
Amanda Jackson
Robin Janssen
Danielle Jerez
Oliven Katz
Everett Leung-Thomas
Neylan Nguyen
Ishir Vaidyanath
ROCKHOPPER
Blue
Jake Allen
Max Boston
Alan Calderon
Jake DeSantis
Isabella Espinoza
Tessa Gardin
Phyllis Hansen
Izabella Hasse
Alyssa Hocevar Tabuchi
Noah Janssen
Sarah King
Micah Kwende
Ona Musoll-Buendia
Ander Ngo
Chakkit Nguyen
Bianca Paquette
David Sweeney
Leah Thompson
Katherine Tragarz
Vasiti Vuniwai
Cooper Wyness
WAITAHA
Orange
Sofia Aliamus
Sophie Bagoye
Travis Barnes
Ty Buchanan
Taylor DeSantis
Yasmin Hajizadeh
Jazmine Hasse
Erin Hoge
David Jerez
Maleah Kwende
Martin Kwende
Tyler Lamb
Gavin McCoy
Isabel Morales
Gabriel Nansen
Yesenia Paquette
Mary Parham
Bradley Pombo
A.J. Ponder
Catlan Tran
Shaun Tran
Madison Wyness
SNARE
Purple
John Michael Anderson
Easton Apolinar
Justin Barnes
Franziska Beck
Jack Boston
Tara Buchanan
Gabriela Castro
Lucas Castro
Vanessa Cendejas
Nicholas Fumagalli
Benham Hajizadeh
Karla Julian
Ainsley Keslin
Claire Lombardi
Matthew Lombardi
Tomas Manole
Tiernan McMahon
Sophia Nansen
Julia Primeau
Emily Scott
Kayla Wensmann
GENTOO
Green
Holland Adam
Kailyn Altringer
Theo Brady
Alexandra Castro
Chase DeSantis
Kayla Fewkes
Marcus Fumagalli
Paige Gardin
Abigail Hodges
Braden Holst
Aria Manole
August "Gus" McCoy
Alexis Minasian
Eva Nansen
Tai Ngo
Tehya Oakley
Timmy Pickett
Calvin Pombo
Sarina Seps
Lavenia Vuniwai
Steven Webb
Ryan Yacono